Customer Reviews
Write a Review
Ask a Question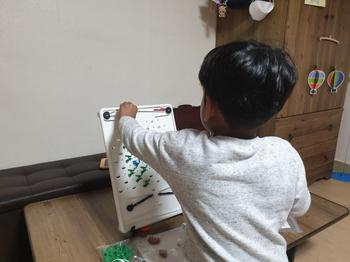 03/06/2021
Highly engaging mechanical computer for kids
I bought a turing tumble set as a birthday gift for my 7 years old boy. He started liking it over time. It is so engaging. We are really happy to see him playing turing tumble.
Subrata S.

South Korea
04/11/2021
Bought with initial purchase
Always good to have extra parts as balls can easily get away from you.
Michael T.

United States
03/25/2021
Kids loved it!
It was very engaging for children
Cheyenne G.

Australia
03/15/2021
Needs a bit or re-engineering
Product great , but the angle of the main board seem too high , with balls constantly falling off ( then impossible to find ) perhaps drop the angle another 5 degrees?
Colin M.

Australia
03/14/2021
Great
Great. My son and I are up to 32 and loving it
Paul H.

Australia
03/05/2021
Simply awesome
One of the best "games" ever. Interesting, challenging, fun... you need one of these.
David S.

Australia
02/18/2021
Best toys ever!! Love it....
Best toys ever!! Love it.... Thanks for the best gift to my 2 little monsters...ha....ha.....wkwkwkwkwkwwwkkkkkk
William L.

Malaysia
02/15/2021
Great game
We got this for our 9 yr old twins and both love playing the game. It's a good way to understand logic. You can see them trying to work out how the balls will fall and what they need to do to get the final outputs.
Harsh B.

United States
02/13/2021
Perfect Gift
We purchased turning tumble for my sons 8th birthday and he loves it! So much fun and the challenges keep him engaged for hours!
Karen B.

Australia
02/12/2021
I bought it again
Loved the first so bought another for an overseas family member stuck in lockdown with kids
Giselle D.

Australia